Finding up to date information on health and social care can be hard. If you're in a position where you're responsible for providing training into the sector, it can be time consuming trying to keep track of regulation and best practice changes, as well as keeping your own CPD going.
So, to give you a helping hand, we've assembled some links to online resources that will help you keep on track. Get them bookmarked! 
1. Skills for Care/Skills for Health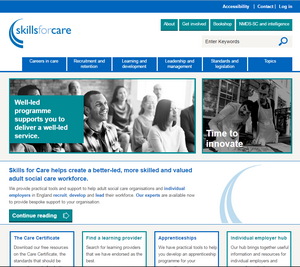 Granted, they're not the easiest websites to navigate, but they're a must read if you want to keep track of the latest best practice. The best thing to do is to follow the blogs, which should make sure you're capturing everything important.
2. CQC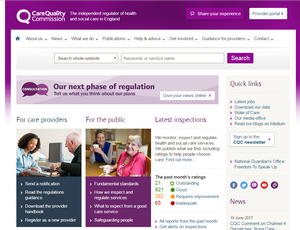 When researching regulations, you may as well go straight to the source. The CQC have a number of interesting resources available on their website. They publish the majority of the research and surveys they undertake, allowing you to form your own opinion on the findings. There's also the latest guidance easily accessible for providers across the sector.
3. SCIE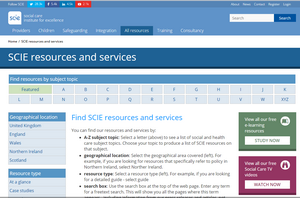 The Social Care Institute for Excellence (SCIE) provides a wealth of resources on every topic imaginable in the sector, including explanatory videos on a lot of them. It's all helpfully arranged by region and letter too!
4. CareTalk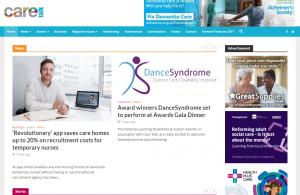 CareTalk is an online magazine that covers the care sector. We like it because it's often upbeat and emphasises the good things going on in the sector, which is refreshing when you consider what usually makes it into the mainstream news. Definitely worth following!
5. Care Industry News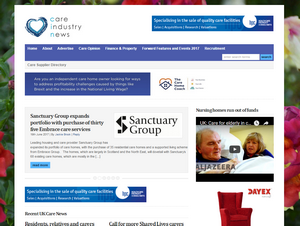 Exactly what it says on the tin. If you can get past the garish background, there's some really good content that is regularly updated. In fact, if you get our newsletter, you'll see that we link to them a lot.
Want to keep up to date? Sign up to the Advantage newsletter