We are Advantage, an independent accreditation company dedicated to raising standards in the health and social care sector. We work with training providers and health and social care providers to improve skills, knowledge and working practices across the care sector.
We are a member of the Federation of Awarding Bodies, and have a dedicated curriculum team who work to ensure all of our centres get the best and latest information, skills and practices.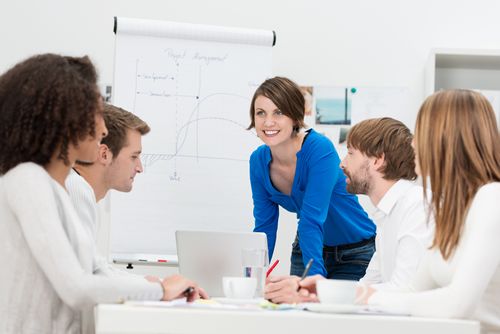 Advantage was founded in 2010, to address a gap in the market for organisations with a lot of internal knowledge and experience, particularly in the health and social care sector, who don't want to outsource their training requirements.
Since then, we've worked with a diverse range of organisations, including training providers, domiciliary care agencies, residential and nursing homes, and GP and dentist practices. We have also branched out into delivering facilitator courses and our Simple Solution to the Care Certificate. Our experience means that we are able to deliver a cost-effective, flexible and tailored accreditation package to our Centres.
We specialise in accrediting your own training. We map all of your course materials, training systems, and even your trainers to external, national standards and frameworks. As an accredited centre, you'll be able to use our portfolio of Advantage Awards in a variety of mandatory, core and specialist subjects. Centres also get access to our Client Portal, which will streamline your training administration and allow you to easily manage your training programmes. Advantage centres can issue Advantage branded certificates, a sign that the training is delivered to the highest standards.
Above all, we provide quality assurance to you, to regulators, and to your service users and their families. We believe that by raising the standard of training, we can improve care and start a revolution in the health and social care sector.
We map your own course materials and trainers to national standards. We are therefore more flexible than awarding bodies, who require you to use their own regulated qualifications. We believe that it doesn't matter who designed the course, so long as it means that the learner receives the latest knowledge and improves their skills. This means that your courses and materials can be bespoke to you and your requirements.
We carry out an audit of all of your training systems and materials, and ensure they meet with our standards. We also ensure that your internal training team have up to date qualifications and can teach the courses you want to deliver. If you fall short in any area, we give you a full plan of how you can meet our standards.
Once you're accredited, you can start using the Advantage logo on all of your course materials and certificates, switching your training administration to the client portal, and, if you choose, start delivering our Advantage Awards.
Training Provider? Find out more
Care Provider? Find out more