Training Accreditation Built Around You
Our accreditation package is built around your needs and requirements. Advantage Accreditation work with a wide variety of different types of organisations within the health and social care sector. We don't offer rigid, regulated health and social care qualifications. Instead, we provide a quality framework that accredits your internal training inline with our quality standards, national frameworks and regulations. Advantage Accreditation can also help upskill experienced members of your team to deliver externally validated learning resources. Advantage Accreditation sets the delivery standards to ensure your trainers deliver high quality, effective training that is externally accredited.
Quality Assurance for You and Service Users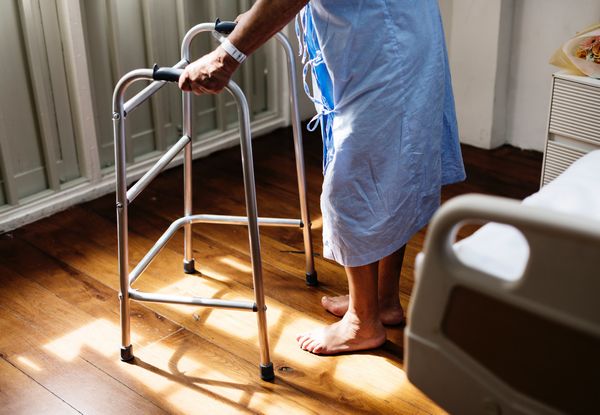 Advantage Accreditation accredit all courses, including our Advantage Awards, against national standards, frameworks, and best practice guidance from bodies including Skills for Care and the National Institute of Health and Care Excellence (NICE). This ensures that required learning outcomes and CQC requirements are met by your training.
Our Quality Assurance and Curriculum teams are all subject area experts, with a wealth of knowledge gained from first-hand experience in the health and social care sector. Therefore, Advantage Accreditation can provide an assurance of training quality to you, your staff, service users, and external regulators, including the CQC.
How Our Accreditation Works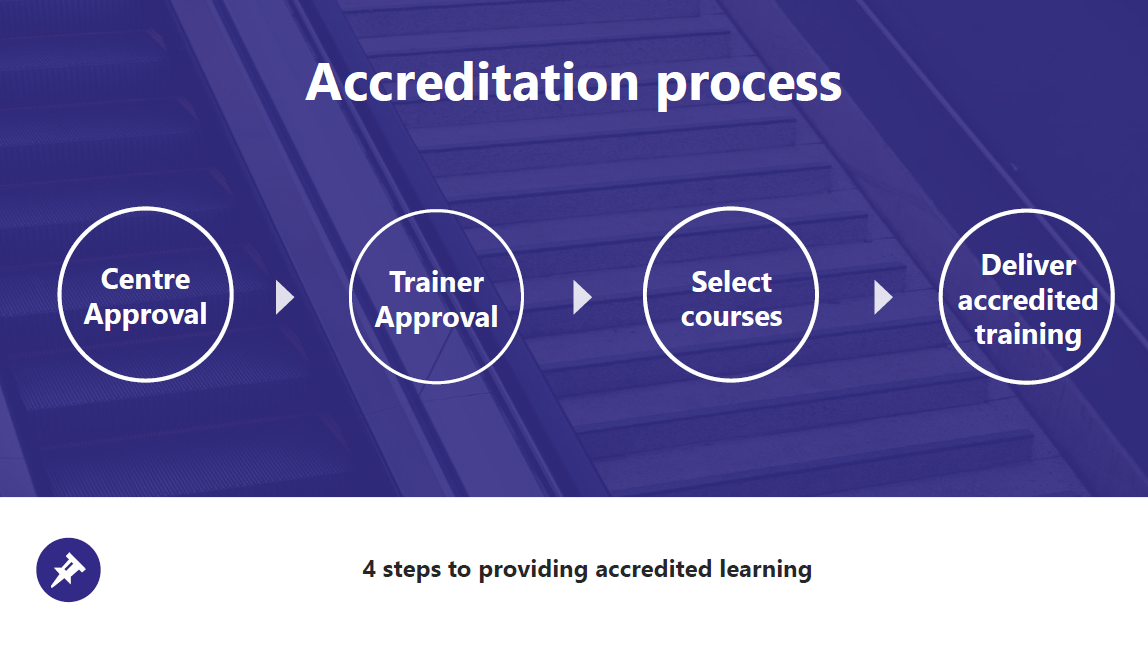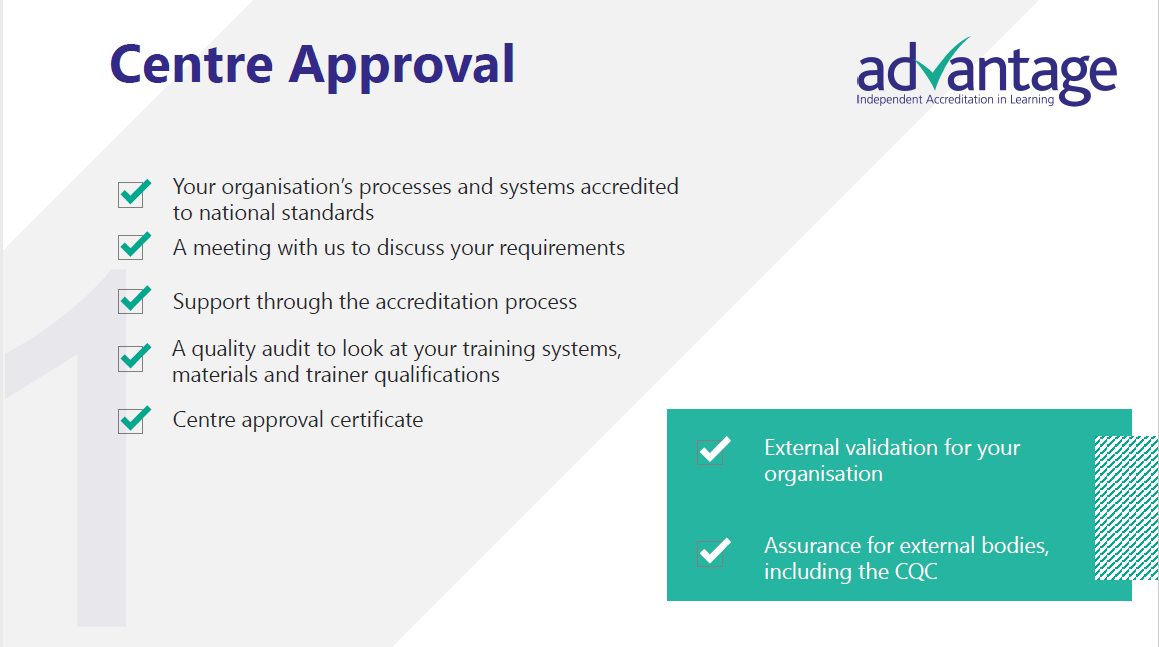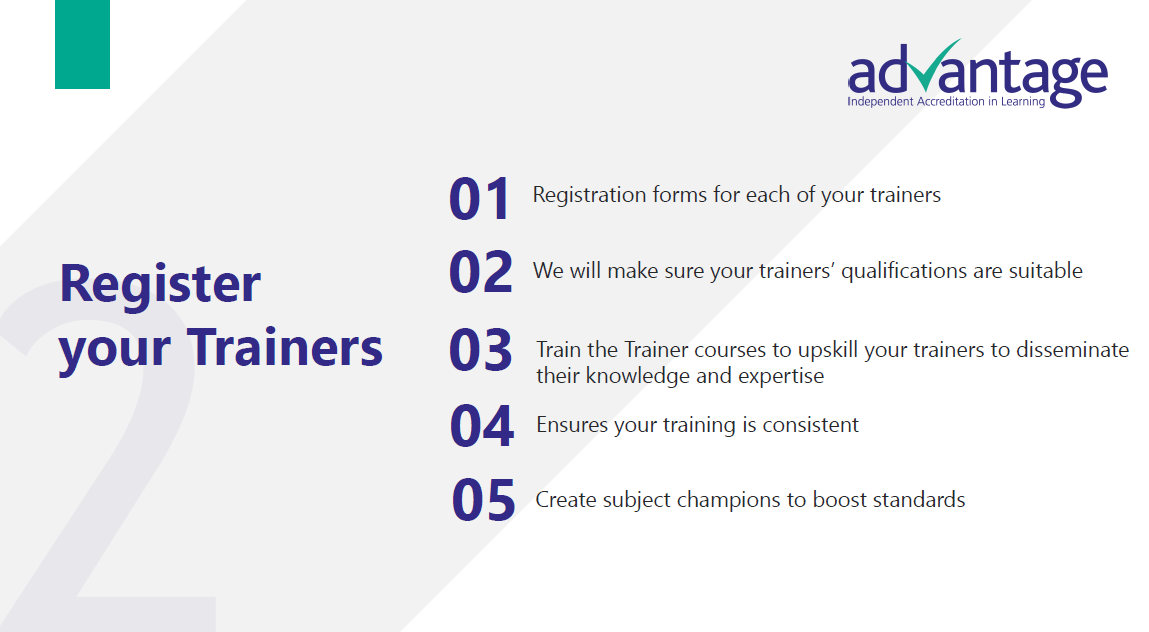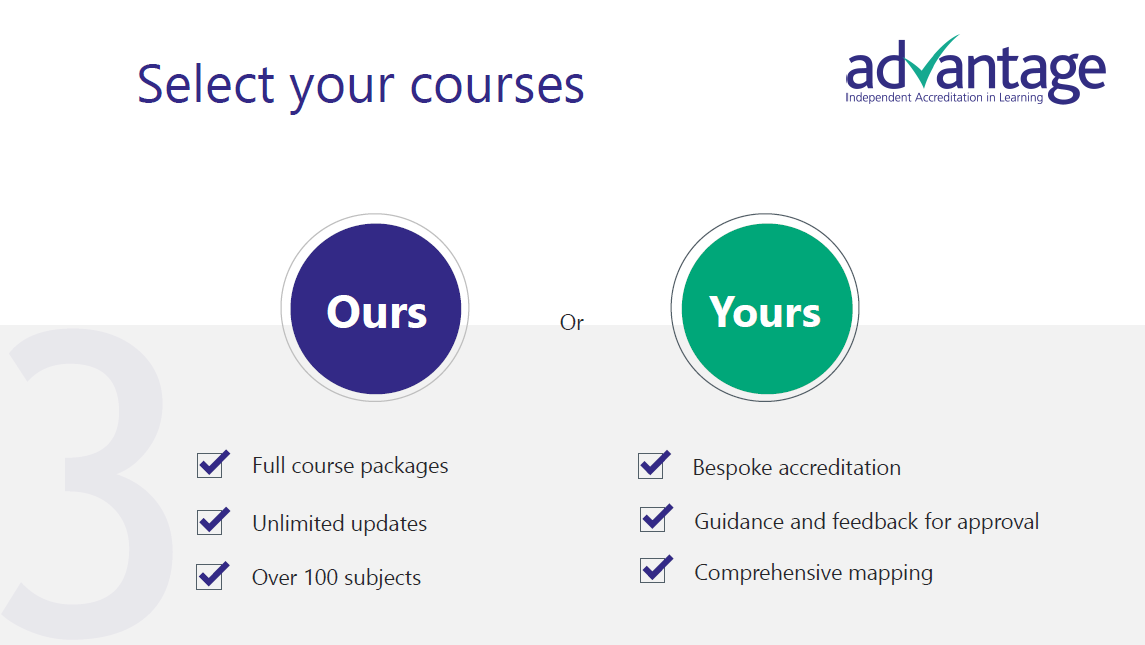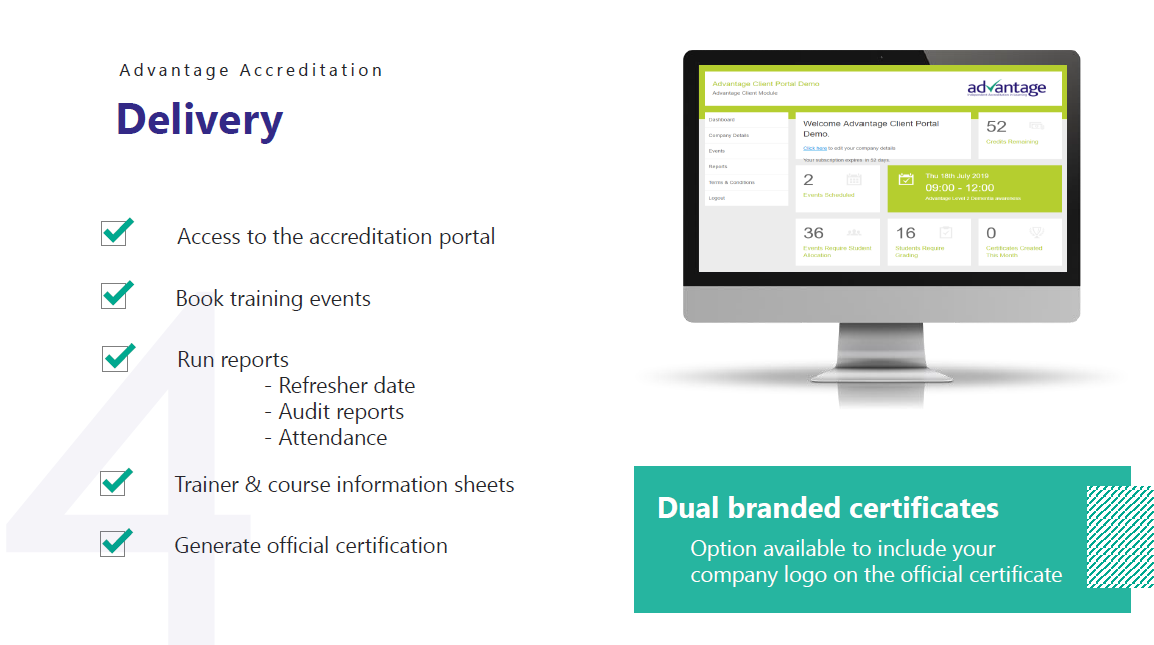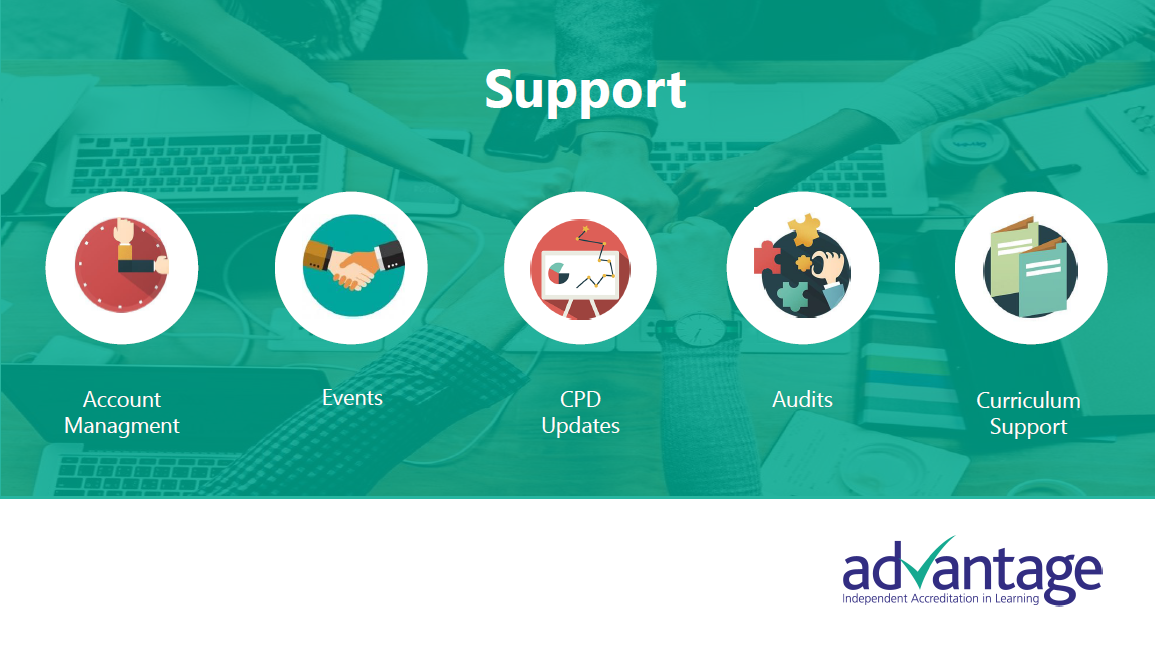 Giving You More Time to Care
Advantage Accreditation can provide support and guidance on all aspects of your training, including content and CPD updates. This means you will no longer have to worry about ensuring your courses are up to date. Our highly qualified Curriculum Specialists will handle this for you.
Further, our certification portal gives you the opportunity to move your training systems and records online, simplifying your processes and making them easier to manage. You can then spend more time on what matters, delivering excellent care to your service users.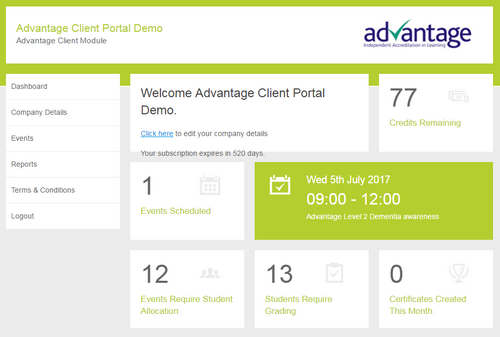 The Advantage accreditation process is quick and simple and we will support you through every stop. You can help speed up the process by providing us with the following as soon as possible:
Proof that you're legally registered in the UK
Copies of your policies, including your Health and Safety Policy
Details of the courses you want to accredit, or the Advantage Awards you want to license
Evidence of your training team's qualifications and experience
If you're concerned about any of the above, get in touch so that we can help you. However, if you're ready, just follow the link to start your sign-up, or send an enquiry.
Enquire now for more information and pricing