Welcome to Advantage Accreditation
Advantage Accreditation is an accreditation body specialising in CPD and  health and social care. We support care organisations and training providers to deliver nationally recognised training programmes inline with our quality standards and assessments.
At Advantage,  we can accredit your own course content, or you can utilise accredited educational resources mapped to national frameworks and quality standards. Through our accreditation process we can verify your in-house trainers to become accredited across various subjects by evidencing their knowledge and competence. This enables them to deliver accredited training, assess learners and issue official certification through our dedicated portal system.
How Advantage Accreditation Works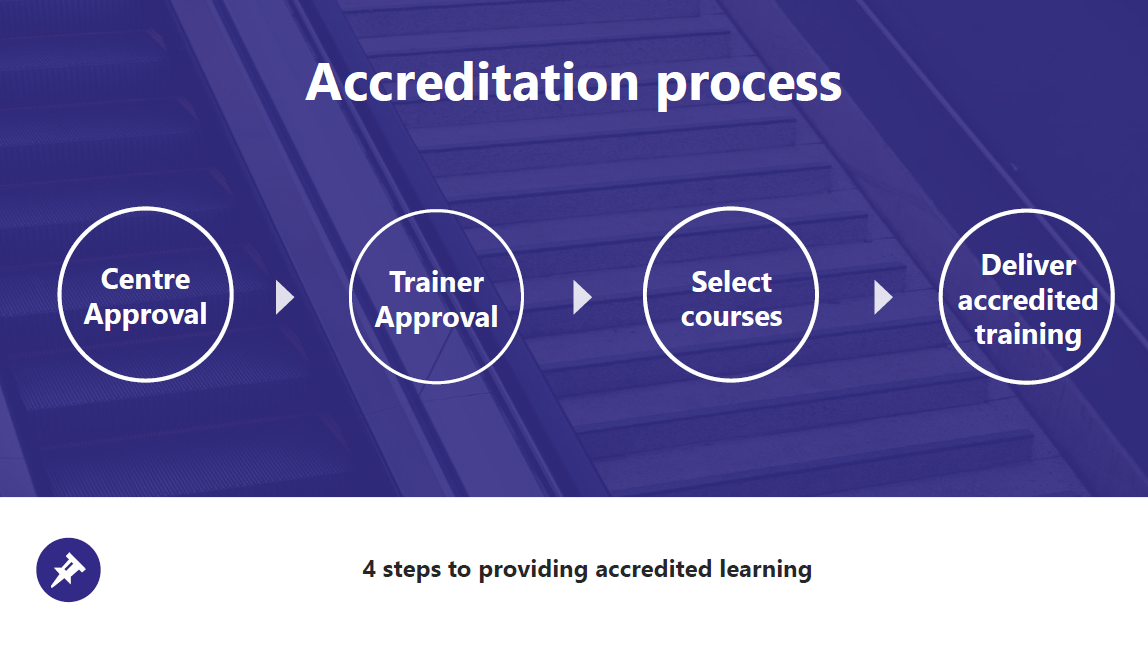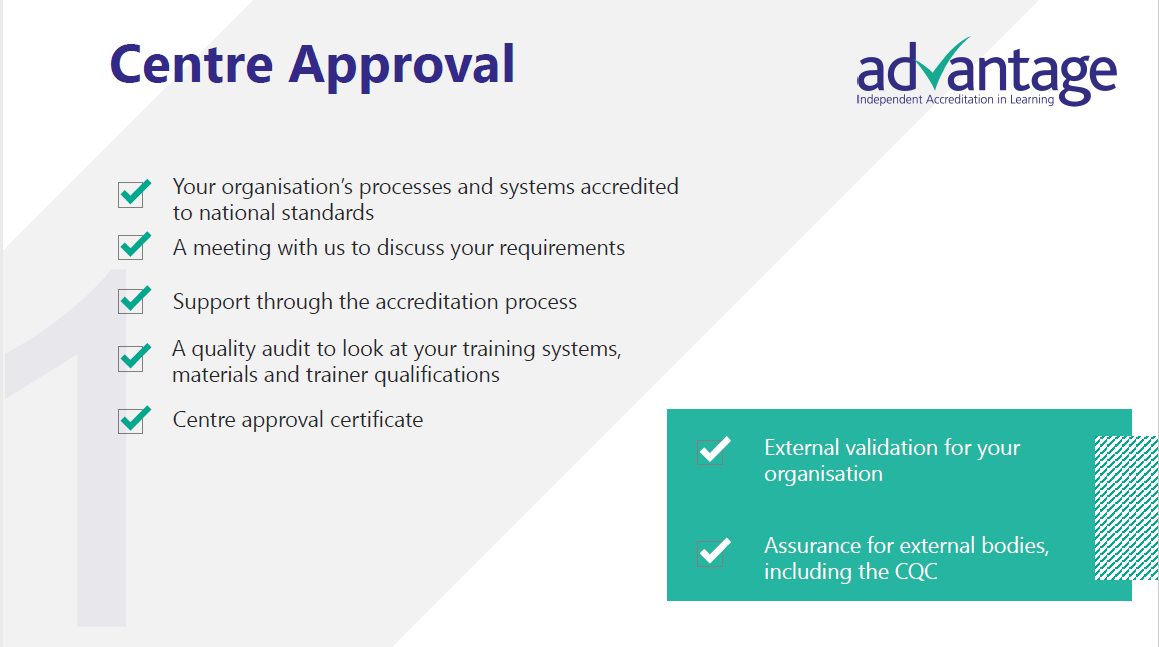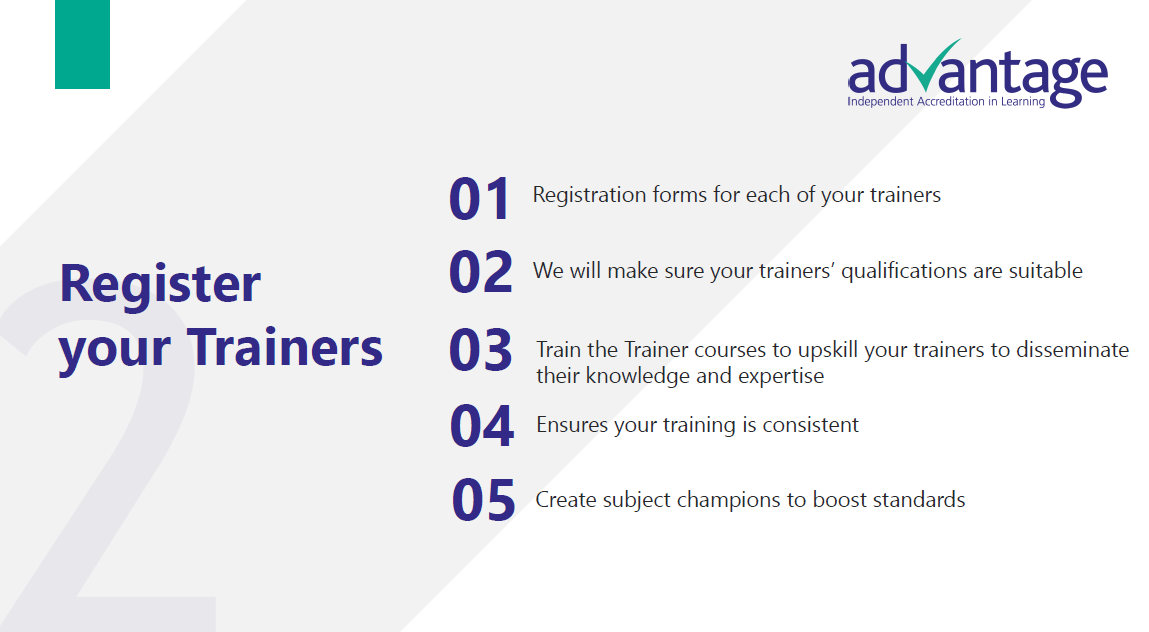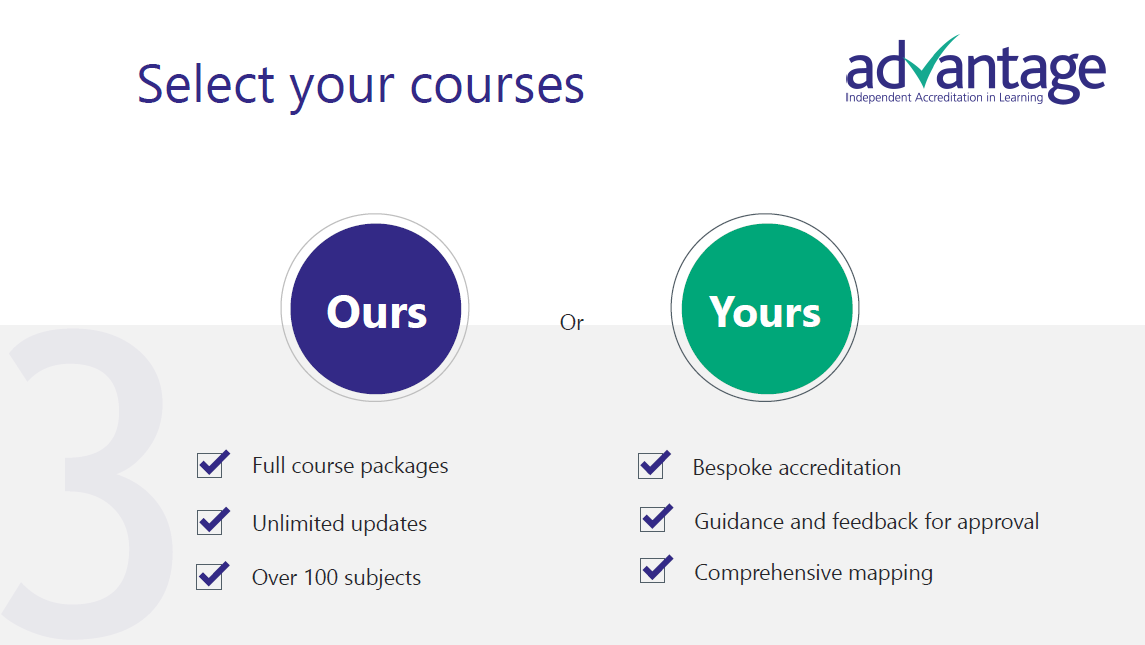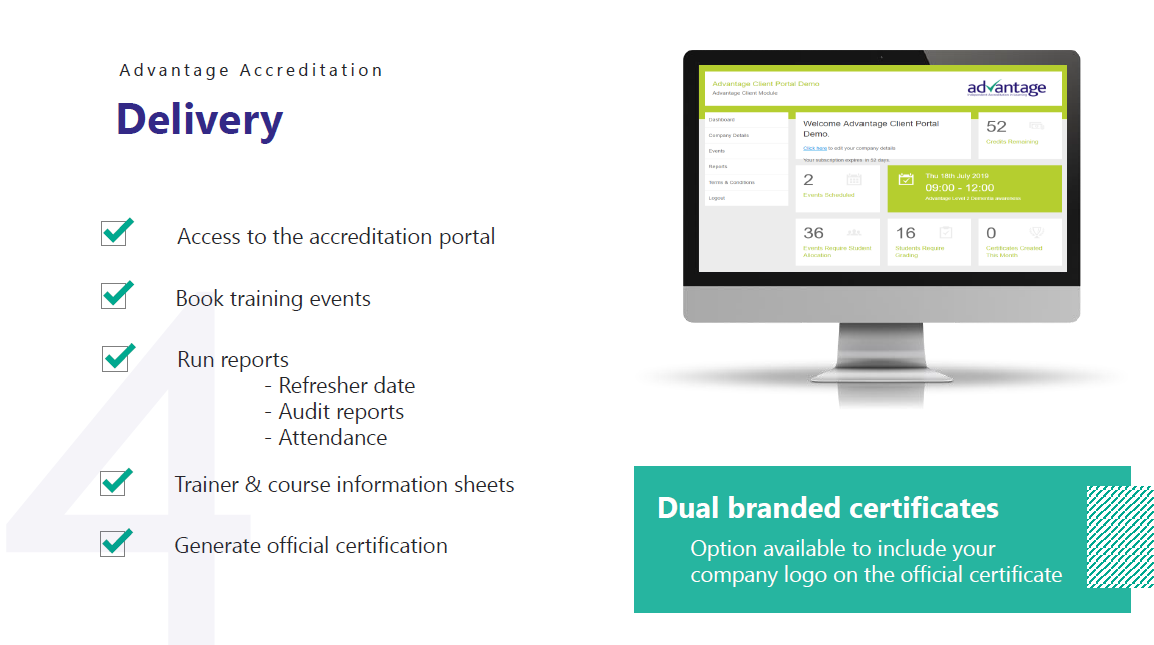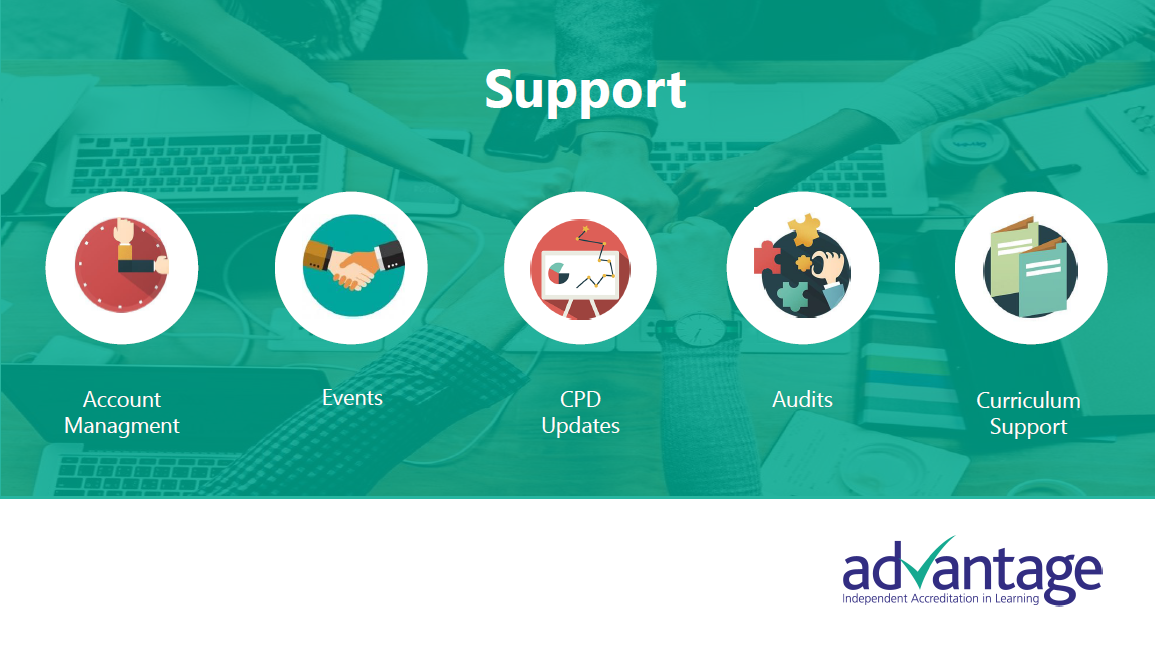 Trusted, Flexible Accreditation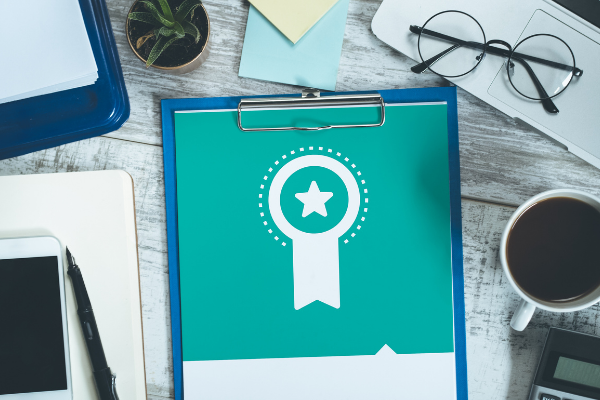 Becoming an Advantage accredited centre means you will be able to deliver nationally recognised courses mapped to the latest standards and regulations.
Since we can accredit either your own bespoke courses or give you access to accredited learning resources, you get the flexibility to provide training when and where required to small or large groups. We can also help reduce your training costs by improving the quality of training and streamlining your administrative processes.
Added Features of our Accreditation
Our accreditation is full of added benefits. You will receive access to our online Accreditation Portal that registers, tracks, records and produces official certification and training records, reducing your administrative costs. Further, you can create dual branded certificates to issue to learners.
As an accredited centre, you will also get quality assurance from our Curriculum Team, with CPD updates, content updates, and tailored advice and support. Plus, we can help health and social care organisations improve their CQC ratings by auditing and improving their training systems.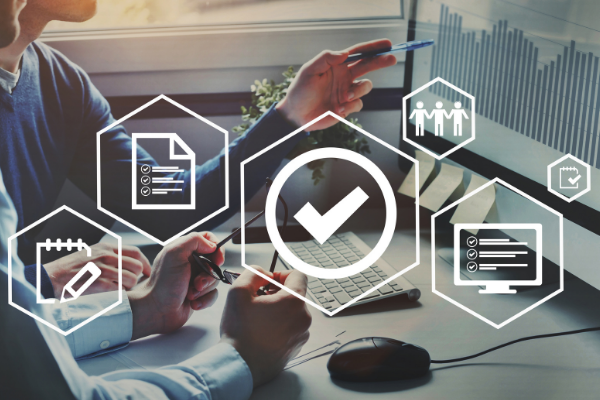 Advantage Accreditation can build an accreditation package and pricing built around your needs. The benefits of our accreditation include:
Access to comprehensive educational resources and material
Bespoke accreditation for approving your own course content
Accreditation portal that tracks, records and produces official certification and training records
Dual branded certificates
Quality assurance through our curriculum team
Support to improve your CQC rating
Deliver tailored training specific to the organisation
Content updates and CPD updates