What if we told you that there was a way to streamline your admin, receive regular curriculum updates, get access to accredited courses, and win more business?
At Advantage, we have extensive experience of working with training providers across the UK, delivering a range of courses from first aid to early years to health and social care. This means we have a unique understanding of the concerns and needs of training providers. It's about delivering a quality product and having the trainers who know their stuff, but also about growing your business.
Our simple accreditation process will help to achieve all your aims through quality assurance and access to our services and support.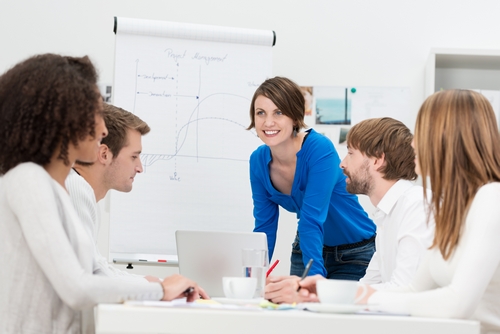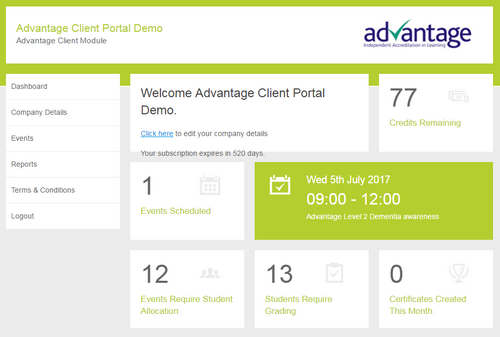 Our Centres love the Advantage Client Portal. Here's just some of the reasons why the Client Portal can help make your training systems more efficient and deliver better results:
Accessible anywhere. All you need is an internet connection. Perfect if you're on the road.
Easily set up and schedule new courses.
Create trainer profiles and keep a record of their competencies.
Keep records of learners on each course, tick when they've passed, and easily issue Advantage accredited certificates.
Our Client Portal means you can save paperwork and time.
Advantage provides comprehensive quality assurance by accrediting all of your course materials and your trainers. We map your course materials - including presentations, lessons plans and even assessments - to our accreditation framework, and standards from bodies such as Skills for Care and Resuscitation Council UK. We also check to ensure your presentations are structured and designed in the most effective way for learners.
Further, we ensure that your trainers have all of the relevant qualifications and experience they need to deliver their courses effectively. We also want to test your training systems and administration so that it's producing the best possible results for you and for learners.
Quality assurance does not stop with our first audit, however. You will receive CPD and other knowledge updates from our curriculum team, as well as ongoing support with any new courses you want to add to your portfolio. So that you get maximum benefit from your membership, we will carry out regular audits to test your standards and your systems.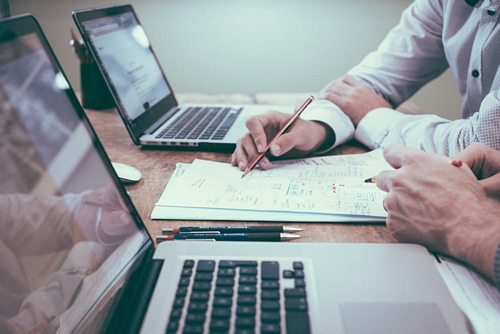 Get Access to Accredited Courses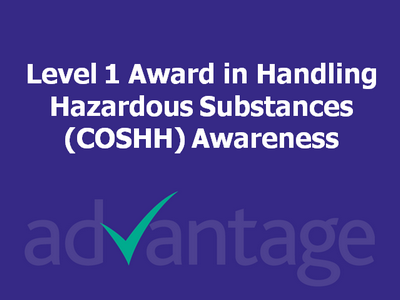 As well as accrediting your own courses, you can also get access to our Advantage Awards, ready-to-go courses designed by our curriculum team that are mapped to external frameworks and our own internal standards. By using Advantage Awards, you know you're getting the best possible training materials with the latest knowledge and best practices.
We have Awards in mandatory, core and specialist subjects across a whole spectrum of areas, including health and safety, first aid, and our real specialty, health and social care. Check out our portfolio by clicking here.
Accredited Centres can use our logo on promotional materials and websites, and offer a real quality assurance to prospective clients. Getting accredited means a boost to your credibility and a boost to your ability to win business.

Apply online to become an accredited centre