Here you can read updates and insights from Advantage Accreditation. Our posts feature a range of topics, relevant to industries from health and social care to construction, to hospitality. Browse our recent posts below, and see our Resources for more information.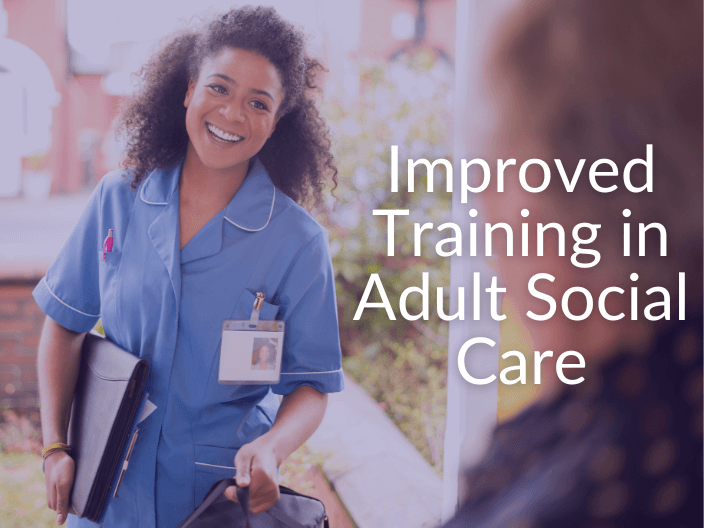 In August 2022, the Department of Health and Social Care released information about training in the adult social care sector. Through improved training, the government aim to improve the development and wellbeing of social care staff across England.
Introduced in 2020, the Workforce Development Fund financed over 18,000 training programmes in 2020-21 (Skills For Care). This included qualifications in Health and Social Care, Leadership and Management, Medication, Dementia, End of Life Care, and many other topics. The government has announced the Workforce Development Fund will continue in 2022-23. £500 million will be spent in upcoming years to continue the improvement of adult social care staff training.
This funding intends to create more development opportunities for staff. As Minister for Health Gillian Keegan points out, "Dedicating your life to caring for others is not just a job, it is a calling but it also needs to be a career" (gov.uk). Staff can improve their skills while remaining in the same role, or to intentionally progress in their career. For example, registered managers can access a funded Level 5 Diploma in Leadership and Management in Adult Care.
Understaffing and staff turnover continues to be a problem in adult social care. Turnover rate for 2021 was 28.5% (Skills For Care), much higher than the national average of 14.4% (Business Leader). Chief Nurse for Ault Social Care, Deborah Sturdy, said, "Providing care is a skill which requires nurturing and if we want to retain the best of the profession we need to care for them too" (gov.uk). The government hopes that improved development opportunities will improve the wellbeing and morale of social care workers. This should, in turn, reduce staff turnover and attract more people to join the sector.
Further plans include:
• New knowledge and skills framework with clear paths to progress
• Funding Continuing Professional Development (CPD)
• New Care Certificate qualification so that staff do not need to repeat this training when changing roles within adult social care
• Digital register of staff skills and qualifications
At Advantage Accreditation, we specialise in accreditation for Health and Social Care training. We are excited to see training opportunities continue to develop in this sector and ultimately see the standard of care improve across England. If you would like more information on becoming an accredited training centre to deliver your own in house courses please contact Advantage.