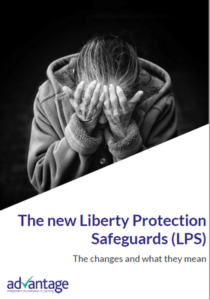 In April, Parliament approved the changes to the Deprivation of Liberty Safeguards (DoLS). They will soon be replaced by the new Liberty Protection Safeguards (LPS). The changes are designed to provide even more protection to people at risk, but some groups do not believe the new regulations go far enough.
Although we are still waiting for further guidance and implementation details from the Government, we have prepared a brief guide to the changes. Just complete a few details below to get this free download.
Don't forget to take a look at the other free resources from Advantage Accreditation.
To continue reading, please fill out the form below.