CPD in the Military Sector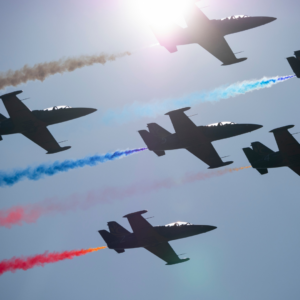 Continuous investment in our military's skills and knowledge keeps our nation secure. The UK military and defence sector employs over 300,000 people in a wide range of roles. All personnel must stay up-to-date with modern technologies and policies.
Many military bodies require members to take part in continuous professional development (CPD). The Royal Institution of Naval Architects (RINA) requires members to plan and keep a record of their CPD activities. Other bodies, including the Royal Aeronautical Society suggest their members complete CPD, and support them in doing so. However, they do not list a minimum requirement for hours.
Examples CPD courses in the military sector include:
Armed Forces Champion Training
Frontline Armed Forces Awareness Training
Dealing with Suspect Packages
Metal Detecting Portals
The cost of courses adds up very quickly. If you are a member of the military sector, and you are required to provide CPD for your employees, creating your own accredited courses can save you huge amounts of money. Plus, you'll be able to provide in-house training tailored to your company. If you're interested, please contact Advantage Accreditation.