CPD in the Hospitality Industry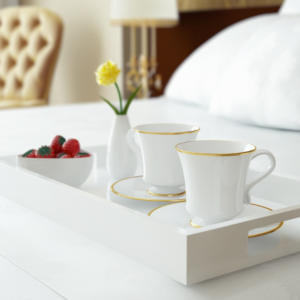 Approximately 10% of the workforce work within the UK hospitality industry. In order to see the hospitality industry grow and continue to thrive, it is essential that employees consistently bring new skills and knowledge to their workplace.
The Institute of Hospitality expects members to complete 30 hours of CPD per year. Members can record their activities online to help them keep track. Formal courses, conferences, coaching, networking events, reading and research can count towards CPD hours. The Confederation of Tourism and Hospitality (CTH) has created specialised CPD programmes for members.
Example CPD courses in the hospitality industry include:
Food Allergy Awareness
UV-C Light and Covid
Gambling-Related Harm
Introduction to Sign Language
Premium Chauffeuring Skills
The cost of courses adds up very quickly. If you are a member of the hospitality industry, and you are required to provide CPD for your employees, creating your own accredited courses can save you huge amounts of money. Plus, you'll be able to provide in-house training tailored to your company. If you're interested, please contact Advantage Accreditation.