CPD in the Healthcare Sector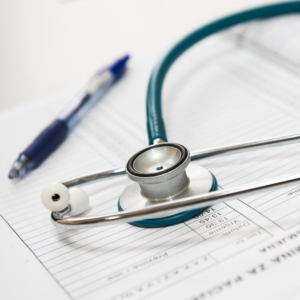 After completing their initial training, it is crucial that healthcare professionals continue to develop their skills and knowledge. This ensures the highest level of care for the public. Plus, as new research is carried out daily, healthcare staff must stay up-to-date with modern treatments and procedures.
The Faculty of Occupational Medicine (FOM) requires doctors to provide evidence they have complete CPD, and to reflect on how CPD has impacted their practice. The Faculty of Public Health (FPH) has no minimum requirement for CPD but requires 3-6 reflective notes on professional development. A CPD Diary is available to members of the Royal College of Emergency Medicine (RCEM) to help keep track of CPD activities.
With a broad range of roles, the requirements for Continuing Professional Development (CPD) hours vary massively across healthcare.
The General Dental Council (GDC) requires 100 hours of CPD for dentists, 75 hours for dental therapists and hygienists, and 50 hours for dental nurses every 5 years. The General Optical Council (GOC) requires optometrists and dispensing opticians to keep track of their CPD activities. Meanwhile the Royal College of Nursing (RCN) requires 35 CPD hours per year.
The cost of courses adds up very quickly. If you are a member of the healthcare sector, and you are required to provide CPD for your employees, creating your own accredited courses can save you huge amounts of money. Plus, you'll be able to provide in-house training tailored to your company. If you're interested, please contact Advantage Accreditation.