CPD in the Construction Industry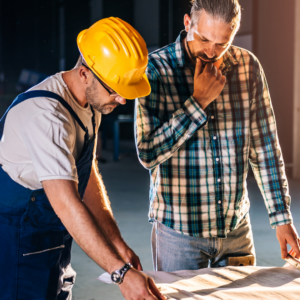 The construction industry employs over 2.1 million people in a huge range of roles. Employees must ensure their skills and knowledge stay up-to-date, while continuing to meet new demands. For example, there is a new focus on sustainability in construction, which employees need to understand and incorporate into their roles.
The requirements for Continuing Professional Development (CPD) in the construction industry depend on specific roles. For members of the Chartered Institute of Plumbing & Heating Engineers (CIPHE), 30 hours of CPD is required annually. The Chartered Association of Building Engineers (CABE), and the Association of Project Managers (APM), require 35 CPD hours per year. Members of the Chartered Institute of Housing (CIH) must complete 20 CPD hours per year. The Chartered Institute of Highways & Transportation (CIHT) requires 25 CPD hours, spread across three years. For architects, the Chartered Institute of Architectural Technologists (CIAT) and the Royal Institute of British Architects (RIBA) both require 35 CPD hours per year, with at least 50% involving accredited courses.
Examples CPD courses in the construction industry include:
Air Conditioning and The Environment
Non-Licensed Removal Training Course
Safe Excavations
Power Hand Tools
Ladder Safety
The cost of courses adds up very quickly. If you are a member of the construction industry, and you are required to provide CPD for your employees, creating your own accredited courses can save you huge amounts of money. Plus, you'll be able to provide in-house training tailored to your company. If you're interested, please contact Advantage Accreditation.