CPD in the Business Sector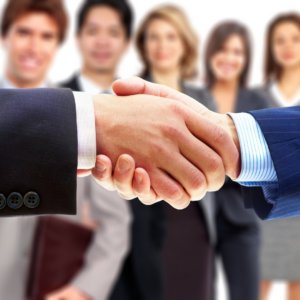 The business sector is constantly changing and adapting to the world around it. Changes to workplace practice, the advancement of technology, and the everchanging needs of customers means business employees must regularly update their skills and knowledge.
Much of Continuing Professional Development (CPD) in business is voluntary, allowing professionals to set themselves apart with their dedication to learning. However, some institutional bodies expect members to take part in CPD.
The Chartered Management Institute (CMI) requires chartered members to complete a minimum of 20 CPD hours per year. Those in Professional Practice must complete 35 hours per year. They provide qualifications and resources to help members develop their learning and their careers. The Association of Project Managers (APM), the Institute of Data and Marketing (IDM) and the Chartered Institute of Marketing (CIM) recommend 35 hours of CPD per year. Training courses, coaching programmes, events and private studies are all seen as valuable CPD activities.
CPD can be incredibly beneficial to those in business. Of course it is important to keep up to date, but CPD goes beyond this. Those in business can develop their careers through learning, even finding new areas that capture their interest and choosing to develop specific skills further. Keeping track of your CPD achievements can even help you secure a promotion!
Examples CPD courses in the business sector include:
Trading on London Stock Exchange
Writing Effective Policies and Procedures
Sales Proposal Writing
Communication Strategies
Health & Safety: Driving at Work
The cost of courses adds up very quickly. If you are a member of the business sector, and you are required to provide CPD for your employees, creating your own accredited courses can save you huge amounts of money. Plus, you'll be able to provide in-house training tailored to your company. If you're interested, please contact Advantage Accreditation.