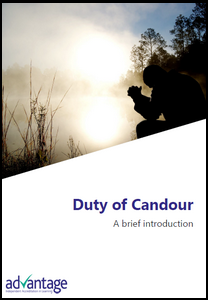 The statutory Duty of Candour has been in force since 2014. Yet, it has not been widely talked about in adult health and social care until fairly recently.
We at Advantage Accreditation have prepared a brief, introductory guide to the regulation for health and social care providers. We cover the history of Duty of Candour, what you should do to be compliant, and how the Care Quality Commission assesses providers against it. Just enter a few details below to get reading.
Don't forget to check out our other Advantage Accreditation resources.
To continue reading, please fill out the form below.